Features
Now fully renovated throughout, Buffalo Motel and High Country Retreat offers iconic 50s style modern accommodation for holiday-makers in Victoria's Alpine Valleys and High Country.
Located on the banks of the Ovens River at the foot of Mount Buffalo National Park, it is the ideal base from which to explore the region; and is accessible via Vline train and coach to Porepunkah, Victoria.
Featuring twenty rooms, now including sophisticated Luxury King Suites the motel is set within five acres of established gardens, and is perfect for weddings, social and car clubs groups, Christmas parties and holidays with friends. Our guest amenities wing is also ideally suited to small conferences and club meetings.
With its 1950s modernist architecture, time-capsule qualities and spectacular surrounds, visiting the Buffalo Motel and High Country Retreat is like walking onto a film set.
Whether you wish to indulge in your love of gourmet food and wine, fly-fish on the property's exclusive stretch of river, reconnect with nature bush-walking Mount Buffalo's many trails, or simply enjoy a tranquil and relaxing setting, we have the perfect starting place for you offered at a modest price tag.
Buffalo Motel and High Country Retreat is situated adjacent to award-winning cool climate wineries on the Great Alpine Road. It's also close to the Bright Golf Club and snow ski resorts: Mount Hotham and Falls Creek. With direct connections to the Murray to Mountains Rail Trail, and close to many activities it is one of High Country's most celebrated properties.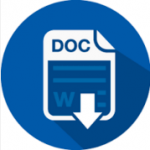 For more information, download the 2016 guests' welcome letter from owner Irene Wong.